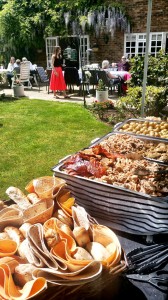 When we started our hog roast company nearly 30 years ago, we had great aspirations, but we never imagined how much we would achieve over the years. We have exceeded our own expectations and the expectations of our clients with the quality of our food, our flexibility and our imaginative menus. We are continually re-inventing ourselves and the scope of the service we offer to maximise the breadth of our appeal, to the point where even people who don't like pork, love our food. We feel that our reputation as Chelmsford's premier hog roast catering service is well deserved and if you hire us to cater for your event, we are in no doubt that you will agree.
Our Approach to Catering
 For the Hog Roast Chelmsford team, nothing is set in stone. We let you tell us what you want, rather than us telling you what we can give you, and we can adapt any of our menus to accommodate different tastes and dietary requirements. As well as supplying unbeatable hog roasts using only the finest quality ethically-sourced pork, we can also provide equally delicious slow-roasted sirloin of beef, spring lamb or organic chicken, as well as a mouth-watering range of vegetarian options, gluten free alternatives, starters, desserts and canapes. Whether you hire us for a wedding reception, company conference or private party, we can offer bespoke packages that ensure every guest will have a thoroughly enjoyable dining experience. What's more, every single dish we prepare is freshly made at your venue using locally-sourced ingredients.
Our Approach to Service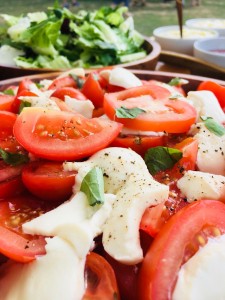 We are just as versatile in the style of service we offer and depending on the size or formality of your event, we can provide table service for a formal sit-sown meal with our own highly professional waiting staff. We can also provide front of house staff to serve canapes and drinks if required. If your event has a more informal feel, we can serve a relaxed buffet where everyone is free to help themselves and if your event is smaller in scale, we can give you exactly the same high-quality experience with just one skilled chef and talented catering assistant. We can acclimatise to any environment and adapt to any occasion, call us to today to find out more about us.